HUTCH FEATURES
Rain resistant top, easy access roof on hinges, lots of space
to move around, anti-slip ladder, close each level off to
each other, plastic trays for easy cleaning, ramp for
easy access for the little guys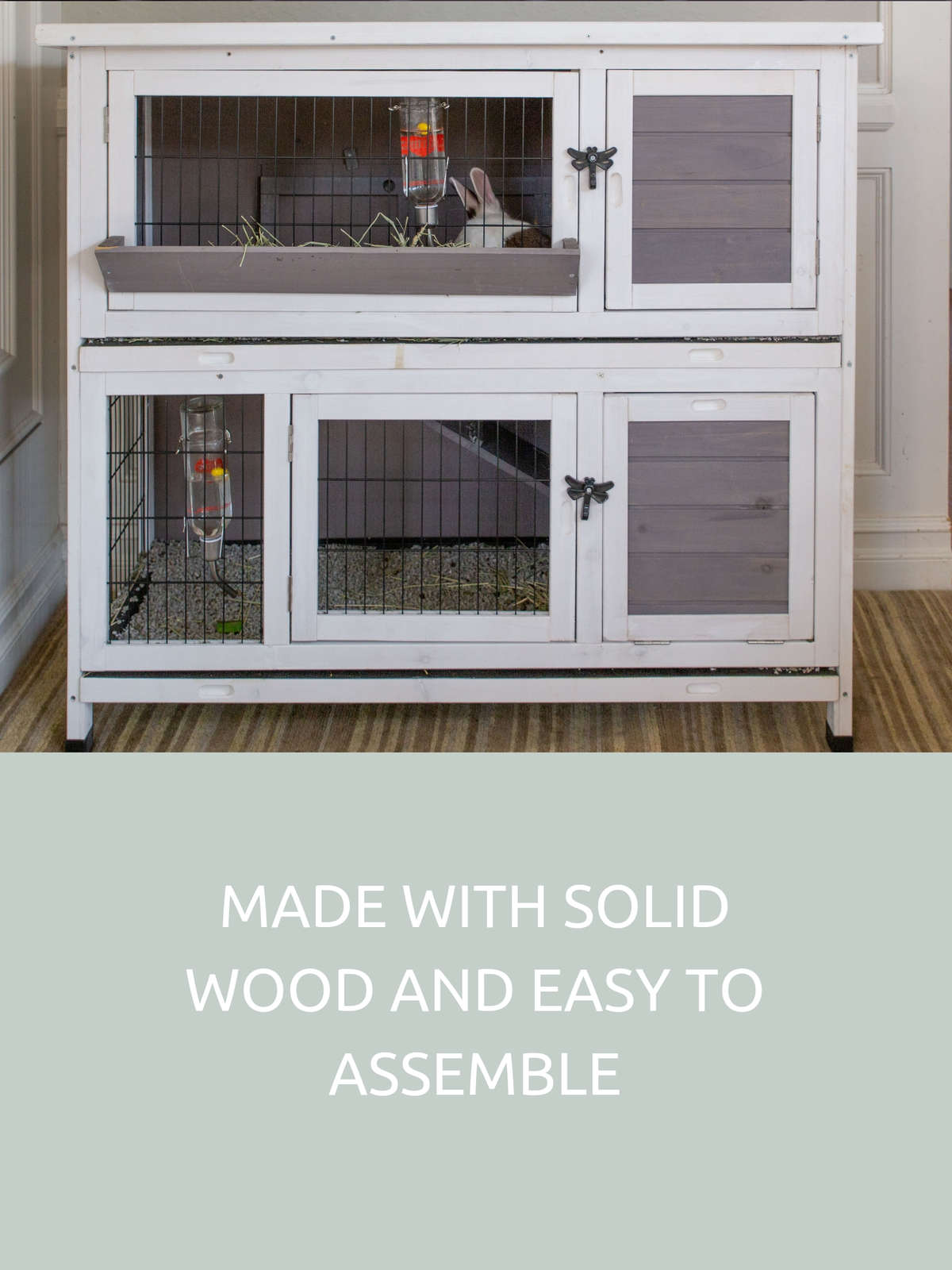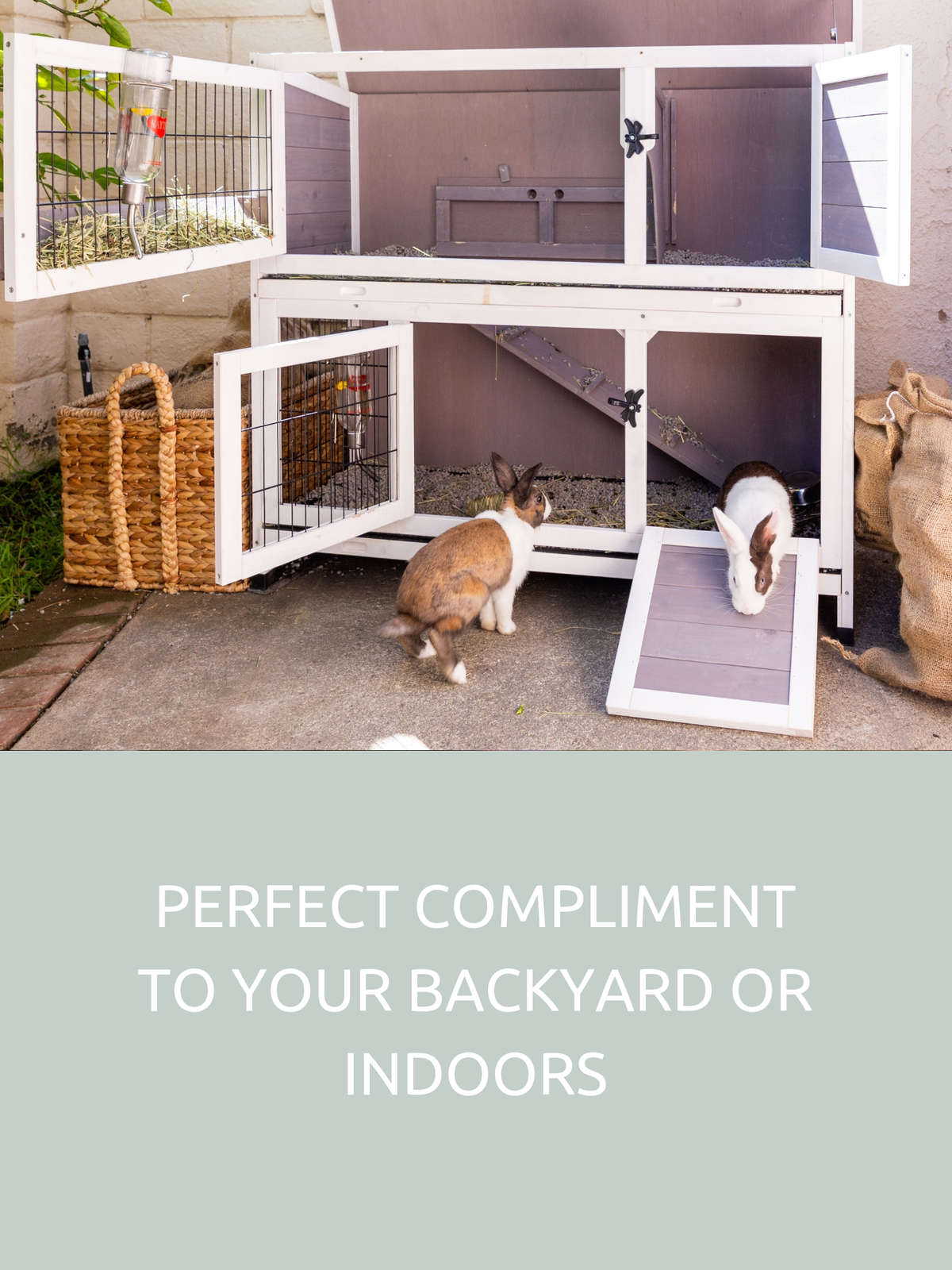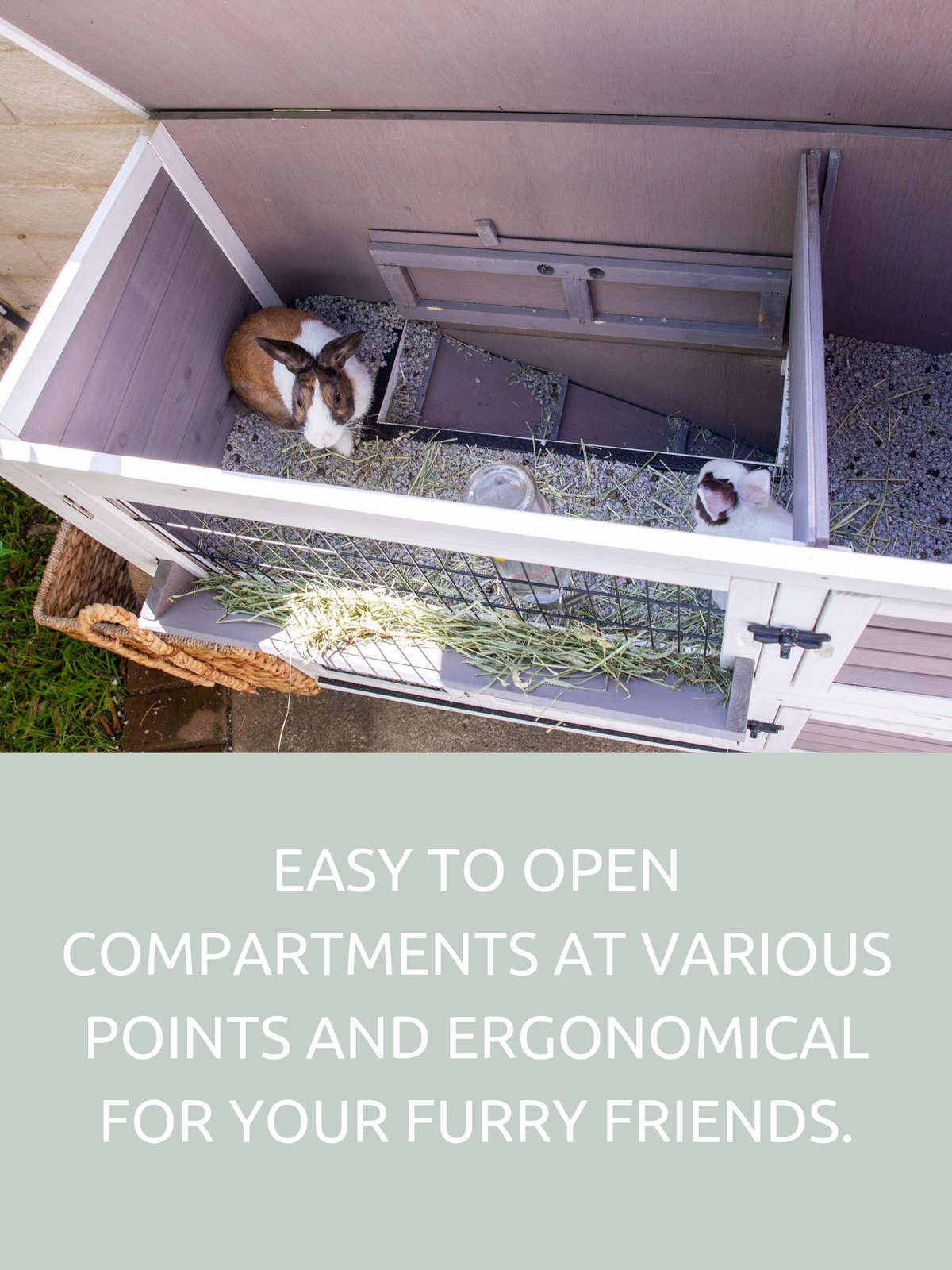 All of the panels are pre-made so assembly is a matter of matching
of the pieces and screwing in the bolts.
One person can complete assembly within 30 to 60 minutes
with minimal frustration.

It is the perfect compliment to your backyard or indoors.