with Chevron Pattern and Midcentury Modern Legs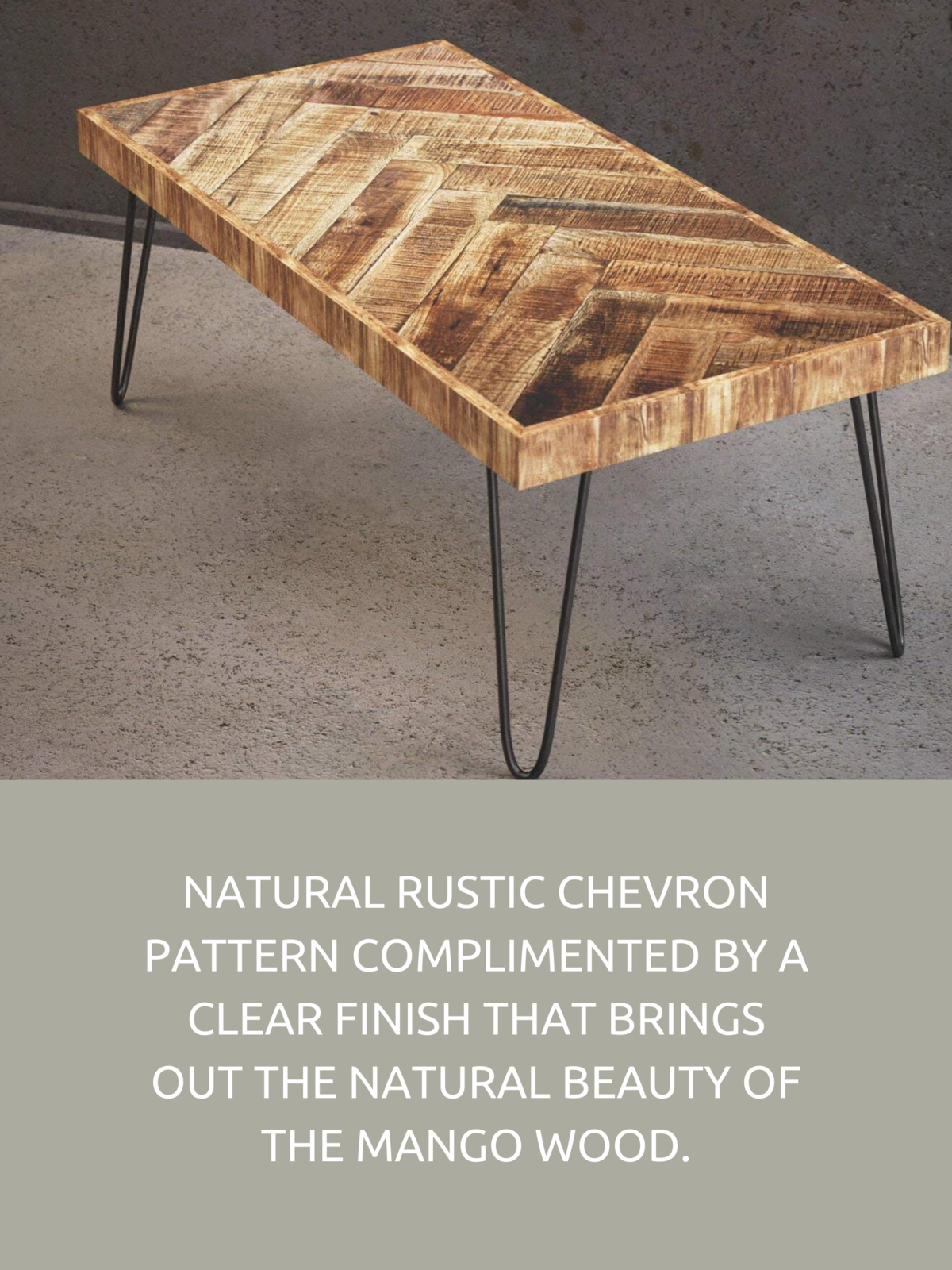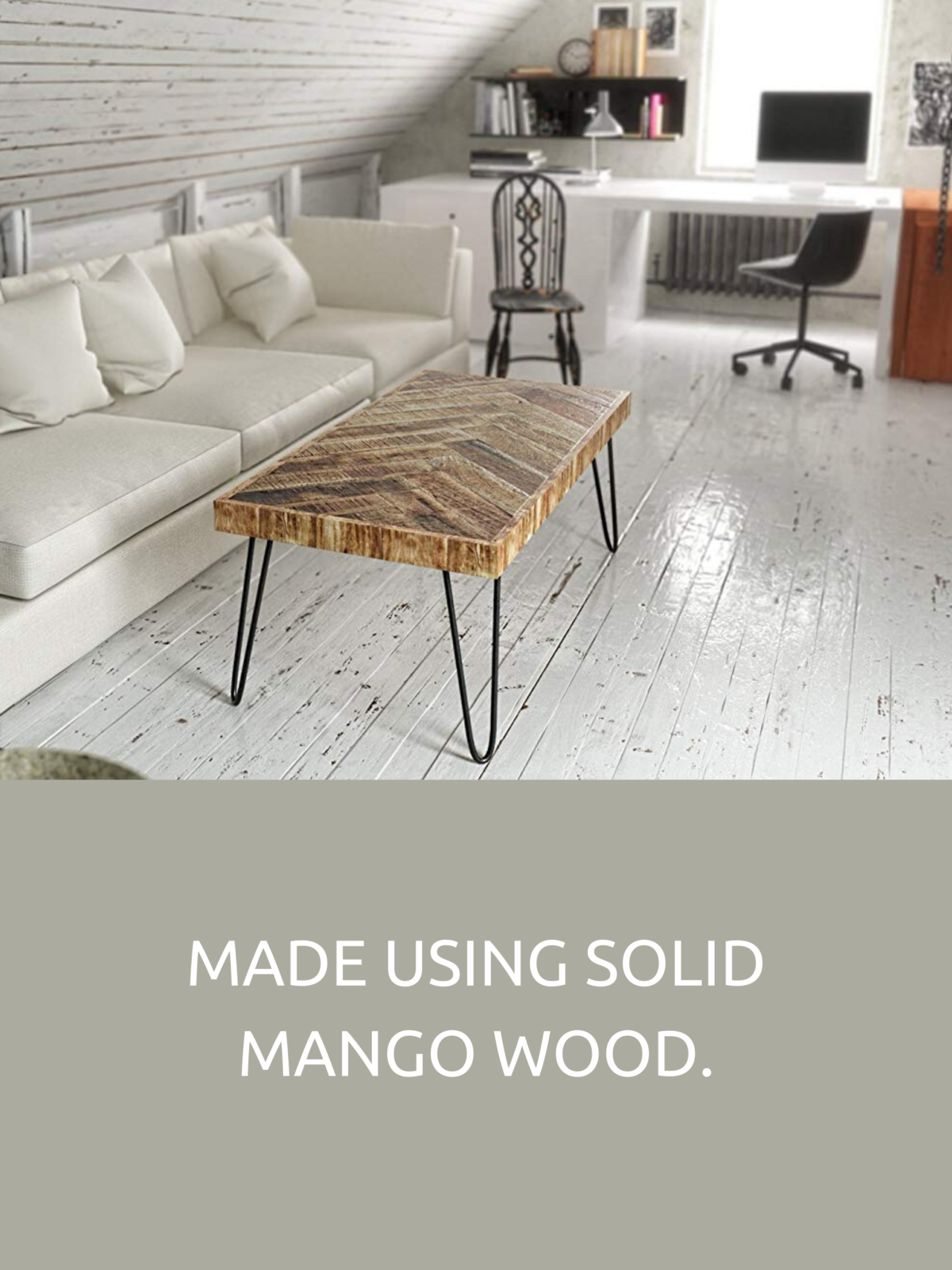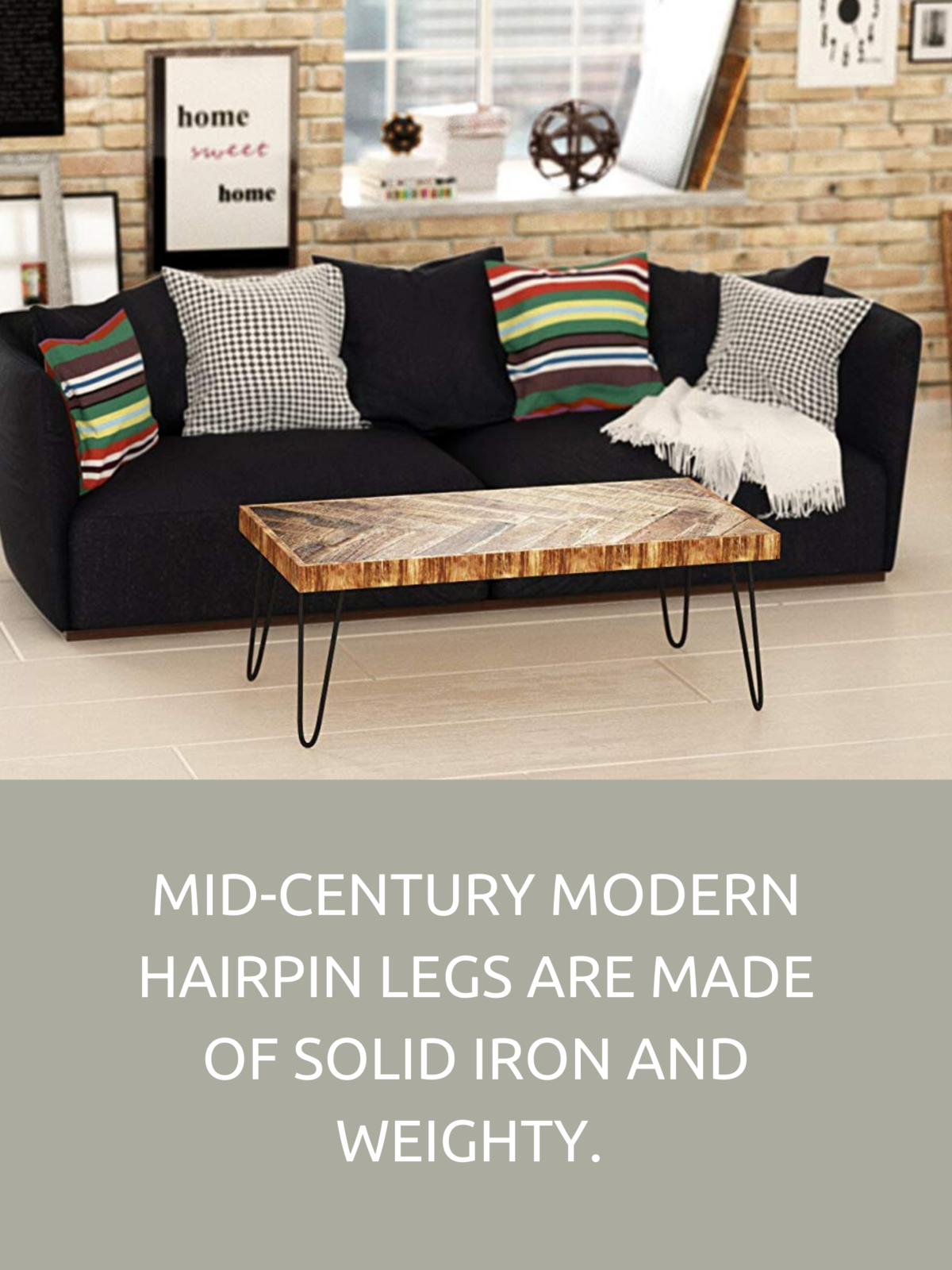 Mango trees are used commercially to harvest Mango fruit; after the trees useful life for harvesting fruit the trees are cut down and space is cleared for a new crop.

We decided on using Mango wood for this table because it is an Eco-Choice as well as the wood being a hard wood with beautiful natural tones.

Mid-century modern hairpin legs are made of solid Iron and weighty. They not only look charming and elegant with the rustic wood top, they are also strong enough to withstand just about any force you put on this coffee table.
NATURAL RUSTIC CHEVRON PATTERN - complimented by a clear finish that brings out the natural beauty of the mango wood.